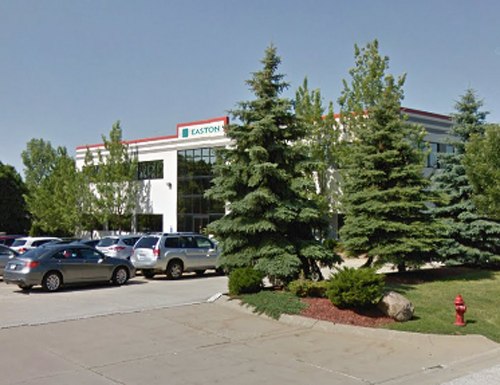 Channel Manager
Easton Telecom Services is actively recruiting for a seasoned Channel Manager based out of our Richfield, Ohio headquarters to take our program to the next level. 
Easton Telecom is a nationwide provider of voice, Internet and wireless services.  As a reseller, we have contracts with almost 30 underlying carriers. We have been in business since 1992, and have exclusively marketed our products and services through our Channel Partner Program since our inception.
Responsibilities:
Recruit new agents by promoting the benefits of Easton and building relationships with new and prospective Partners and end-users
Provides onboarding and continuous training of agents on Easton Products and Services
Keeps up to date on technology and industry trends, current Easton product portfolio and all rates and commissions
High availability to provide sales support and answer any question on the Channel Program, Company products and services, paperwork and order procedures
Regularly meets with Agents to ensure Company services are on the forefront of the Agent pipeline
Attend sales calls with partners to present and assist in closing opportunities with end-users
Consult on end-user needs and generate quotes that highlight the best service and pricing options available
Provide post-sale assistance to ensure timely implementation of products and service and customer satisfaction
Work extensively with the Sales and Marketing Department and cross-functionally with other departments
May include travel to trade shows and other industry events
Reports to the Director of Sales and Marketing
Requirements:
Bachelor's Degree in a related field (i.e. Marketing, Business, etc.)
5+ years' experience in the telecommunications industry as an Agent Channel Manager or similar role
Knowledge of Telecommunication services (VoIP, Internet, Network/SD-WAN, TDM voice, and Wireless)
Understanding of sales methodologies linked to channel development and key account ownership
Excellent interpersonal, managerial, leadership, presentation, and collaborative skills to work effectively with teams and leadership throughout the organization
Strong time management skills
Ability to be innovative and think outside-the-box
Must have initiative and drive to grow and maintain a successful nationwide agent network
Benefits:
Competitive compensation package commensurate with experience
Health / Dental / Vision
401k
Generous PTO and paid holidays
Excellent company culture
If this job sounds like something you are interested in, please forward a copy of your resume and cover letter to careers@eastontelecom.com.
Local candidates only. No sponsorships or agency referrals. Please do not send unsolicited resumes. Please note, any unsolicited resumes/candidate profiles submitted through our web site or to personal e-mail accounts of employees of Easton Telecom are considered the property of Easton Telecom and are not subject to payment of agency fees.